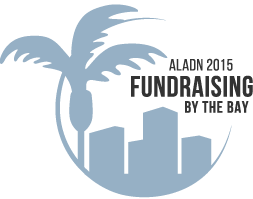 ALADN 2015
Fundraising by the Bay | April 18-21, 2015 San Diego, CA | Hyatt Regency Mission Bay
---
Program
---
Click to view the Official 2015 Conference Program!
ALADN 2015 is about Connections. Connecting with learning. Connecting with the minds of donors. Connecting with each other.
The ALADN 2015 conference program will definitely keep you connecting...
Library Boards – the potential is worth the effort.
Capital Campaigns – they'll always be with us, so use best practices.
Athletics and Library Partnerships produce donor results.
You're not underfunded; you're really efficient.
Special events and special collections can be – well – special.
Students don't graduate from the library, but they don't graduate without it.
Be there. Be smart or get smart. Connect! You owe it to yourself – and your donors.
---