---
Speakers
---
KEYNOTE SPEAKERS Penelope Burk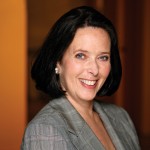 Penelope Burk has over forty years of experience in not-for-profit management, fundraising, and research. A native of Montreal, Canada, Penelope began her professional career in market research, public relations and fundraising, becoming known as a "turn-around specialist" who advocates innovative solutions to improve revenue and institutional performance.
Penelope and her company, Cygnus Applied Research, Inc., are known for their leading-edge research with donors and their skill in helping clients adapt their fundraising operations to reflect donors' changing needs and preferences. Read more…
Brian E. C. Schottlaender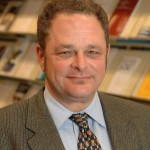 Brian E. C. Schottlaender, The Audrey Geisel University Librarian at the University of California, San Diego since 1999, is a recognized leader in the academic library world, and has received several awards and honors for his visionary leadership, including the American Library Association's Hugh Atkinson Award (2015) and Melvil Dewey Medal (2010), both given in recognition of lifetime achievements in the library profession.
Under Schottlaender's direction, the UC San Diego Library has built world-class collections and innovative services and has excelled in the development and implementation of cutting-edge digital technologies in support of national and global digitization and digital preservation initiatives. During Schottlaender's tenure as UC San Diego's University Librarian, the UC San Diego Library has risen to the ranks of the nation's top public academic research libraries. During this time, collection endowments have increased by almost 50%; total print and digital library holdings have increased dramatically, and journal offerings have expanded by more than 100%. Today, the Library's vast resources and services are accessed via the World Wide Web almost 90,000 times a day. Read more…
---
SESSION SPEAKERS
Carolyn Henderson Allen (University of Arkansas); Planning and Launching a Major Capital Campaign; Strategies and Best Practices
Carolyn Allen became dean at the UA Libraries in 2000, which has a current endowment valued at more than 42 million. She previously served as Deputy Director of Libraries at the University of Florida and Director for Support Services . She was Associate University Librarian for Administrative Services at USC. Dean Allen helmed the UA Libraries during the Campaign for the Twenty-First Century, raising $39,000,000+ – four times the initial goal.
Sharon Bostick, Ph.D. and Pattie Piotrowski (Illinois Institute of Technology); A Double Challenge: How the Most Popular Place on Campus Succeeds without Alumni or Foundation Staff
Sharon Bostick is Dean of Libraries at the Illinois Institute of Technology in Chicago. Before joining IIT, she was library dean, University of Missouri Kansas City and University of Massachusetts Boston. She has worked as an independent consultant, focusing on assessment, innovation, and accessibility in the US and internationally. She created the statistically validated Library Anxiety Scale, a diagnostic and research tool. Her current research studies information-seeking behavior and creative learning environments.
Pattie Piotrowski is assistant dean for public services at ITT Galvin Library. Pattie served as President of the Illinois Association of College & Research Libraries for 2014.
Christina Muracco and Christina Morrison (Smithsonian Libraries); How To Develop & Harness the Potential of your Library's Board
Christina Muracco is Director of Advancement for the Smithsonian Libraries. Tina has her B.A. in Media Studies with a focus on International Communications from Penn State University and has a J.D. from the Widener University School of Law. She manages the Smithsonian Libraries Office of Advancement including major gifts, annual giving, public affairs, and events. She is interested in exploring all avenues of fundraising and advocacy for the 20 branches of the Smithsonian Libraries and the Biodiversity Heritage Library. Her previous fundraising experience includes the Penn State University Libraries and the Catholic University of America.
Tina Morrison serves as Advancement Officer with the Smithsonian Libraries. Prior to her current role overseeing the Libraries' Annual Giving program and special events, she worked in Planned Giving and Major Gifts at the Philadelphia Museum of Art and the Arden Theatre Company, Philadelphia. Tina received her B.A. in Communications from the University of Pennsylvania.
Theresa Byrd (University of San Diego), Gale Etschmaier (San Diego State University), and Brian E. C. Schottlaender (UC San Diego); Mission, Message, and Fundraising: Three Institutional Approaches
Dr. Theresa S. Byrd is Dean of the Library at the University of San Diego. She previously served as Chief Information Officer and Director of Libraries at Ohio Wesleyan University. Dr. Byrd is chair of the Statewide California Electronic Library Consortium. She has extensive library consortia experience in California, Ohio, and Virginia. Dr. Byrd was recently elected to the SPARC Steering Committee. She has a long history of being active with the Association of College and Research Libraries and was instrumental in developing the ACRL Spectrum Scholar Mentoring program. Dr. Byrd is active professionally at both the local and national levels. She received her Ed.D. from the University of Virginia, her M.Ed. from Virginia Commonwealth University, her M.L.S. from North Carolina Central University, and her B.A. from Shaw University.
Gale Etschmaier became Dean of the SDSU Library in 2011, assuming responsibility for the overall guidance and leadership of the library on a diverse campus that supports 30,000 students. She received her MLS from SUNY Albany and her EdD from the University of Pennsylvania. Gale is a member of the ACRL/Harvard Advanced Leadership Institute for Senior Academic Librarians and in 2011 was an invited panel presenter at the Distinctive Dissertations Presentations, University of Pennsylvania Executive Doctorate Alumni Conference.
Kevin T. Crilly, J.D., (UC Berkeley); Conversations About Money: Understanding It, Finding It, and Talking About It
Kevin Crilly graduated from The George Washington University in Washington DC and the University of Maine School of Law in Portland. After law school, he served four years in the U.S. Navy's Judge Advocate General's Corps. He has 21 years working in the field of gift planning, including ten years as team lead at UC Berkeley. During the recently completed Campaign for Berkeley, the Gift Planning team worked on a $556 million in new life income, outright, and estate gifts out of a total of $3.13 billion raised. Additionally, $320 million in new bequest commitments were made during the Campaign.
Kurt Cumiskey (Duke University Libraries), Gay Jackson (Ohio State Libaries), Carlos Terrazas (Northwestern University), and Antonia Vasser (Virginia Commonwealth University); Athletics and Library Partnerships
Kurt Cumiskey is Assistant Director of Development at Duke University Libraries. His chapter "Crazy Smart: Creative Approaches to Developing your Donor Pipeline and Increasing Support," co-written with Tom Hadzor, appeared in Successful Library Fundraising: Best Practices (Rowman & Littlefield, 2014).
For twelve years, Gay Jackson has been the Director of Development for The Ohio State University Libraries. She directed the campaign for the renovation of the Thompson Library that benefitted greatly from a partnership with the Athletic Department. Prior to that, she worked on OSU's Newark Campus. She is a native West Virginian who was Director of Marketing and Development for the Marshall University School of Medicine before moving to Columbus.
Carlos Terrazas has been the Director of Development for the Libraries, Press and University Archives with Northwestern University since 2012, and has been with Northwestern Alumni Relations and Development since 2008. Prior to that, Carlos held a variety of sales and marketing roles, primarily in the insurance industry. He has served in various volunteer leadership capacities with Northwestern including his 5th, 10th and 15th Reunion Committees and was a founding member and vice president of the Latino Alumni club of NU (LANU) from 2001-2007.
Antonia Vassar is Assistant Director of Development for the libraries at Virginia Commonwealth University. A proud VCU alumna, she has worked in fundraising for the VCU Libraries for almost 10 years. Her work spans annual fund, special events, and capital campaign. An avowed non-sports person, she is living proof that learning just a bit about shot clocks, brackets, and Havoc can be an enjoyable experience and lead to increased fundraising success.
Dave Richards (Missouri State University); Rare Wine, Rare Books: Vintage Fundraising
Since 1997, Dave Richards has served as Head of Special Collections and Archives at MSU's Duane G. Meyer Library, Mr. Richards is also currently a member of the Board of Trustees of the Springfield-Greene County Library District and serves on the Board of Directors for the Johnson Library & Museum in Osceola, MO. Mr. Richards hold a BA and MA in History, and an MLIS degree from Louisiana State University Baton Rouge. He served as the regional Springfield, Missouri editor for ChefMoz.org from 2003-2007.
Lauren B. Collister, Ph.D. and Julie M. Seavy (University of Pittsburgh); Bringing the Conversation to Fundraising
Dr. Collister is the Electronic Publications Associate at the University Libary System. She s a linguist and digital scholar who works to bring together scholars with the tools that can enhance their research and productivity. Her scholarly research focuses on communication in computer-mediated environments. She is also a vocal advocate for Open Access and blogs at laurenbcollister.com and tweets as handle@parnopaeus.
As Senior Director of Development, Julie Seavy is responsible for all fundraising for three areas on campus, including the university library system. In addition, she has a portfolio of campus-wide leadership gift prospects. In her 28th year at Pitt, she has been involved in nearly every aspect of fundraising including budget and personnel, prospect management, campaign planning and major gift fundraising. She is a frequent speaker on fundraising issues, at national library and CASE conferences, as well as an international conference. Julie has attended 14 of 15 ALADN conferences and was program chair twice, and chair and host of the 2013 ALADN conference in Pittsburgh.
Harriet Teller (University of Michigan Library); Using Special Events to Strengthen Fundraising for Your Library
Harriet Teller has worked in the development arena at Michigan for the past 25 years. Prior to joining the professional staff of the UM Library, Harriet spent nine years working at Michigan Radio, the university's public radio service. She previously served as national field director for the consumer boycott of textile giant J.P. Stevens ans as an investigator and boycott organizer for the United Farm Workers led by Cesar Chavez. Harriet holds bachelor's and master's degrees from the University of Michigan.
David Duer (UC Berkeley); Senior Library Development Colloquium
Director of Development and External Relations for the UC Berkeley Library, David has spent 27 years in the University of California system. Prior to joining the University Library in 2000, he was the Chief Development Officer for the UC Davis Health System in Sacramento and Associate Development Director of the UC Berkeley College of Engineering. David has been a middle school teacher in Richmond, CA; a secondeary school teacher in Zambia; assistant director with the Richmond Boys Club; director Big Brothers of Marin County (CA); and development director for both the Hamlin School and Mercy High School in San Francisco.
Charlene Baldwin & Essraa Nawar (Chapman University); Voices For Libraries: three donors, three stories, three paths for philanthropy
Charlene Baldwin is dean of the Leatherby Libraries. She received her M.A. from the Graduate Libary School of the University of Chicago and her B.A. with honors from California State University, Sacramento. A librarian for more than 40 years, she has served at Chapman since 2000. Her professional interests include the future of libraries in the information age, funding and planning library buildings, information technology, computers and automation in libraries, facilitation and team building, and international librarianship.
Essraa joined the Leatherby Libraries in 2011 and serves as the Library's development coordinator. She received her bachelor's degree in commerce with an emphasis in accounting from Alexandria University, Egypt. She holds a MBA from the American Management and Business Administration Institute. Her professional interests include developing and implementing marketing, branding and communication practices to support libraries and maintaining an integrated external relations model targeting prospective donors, current donors, board members and any external partners.
Mark Stover (California State Univesity, Northridge) and Marianne Ryan (Northwestern University); A Tale of Two Cities: Marketing and Development Strategies in Different Library Environments
Mark Stover is the Dean of the Oviatt Library at CSUN. Previously he served in a variety of capacities at San Diego State University, including Interim Dean, Interim Associate Dean, and Assistant University Librarian. He received an M.L.S. from UCLA and a Ph.D. in information science from Nova Southeastern University.
Marianne Ryan is Associate University Librarian for Public Services at Northwestern. Previously she held positions at Purdue University and the University of Maryland libraries. She received both her M.A. in Library & Information Science and Ph.D. in Higher Education Policy from the University of Iowa.
Courtney Foat & Rachel Karwas (University of Kansas); Expanding Reach: Growing Alumni Engagement at a National Scale
Courtney Foat has worked with KU Libraries'Communications and Advancement unit for xix years, helping to shape development strategy while overseeing creative direction and design for all advancement communications and programming. RAchel Karwas has been the events coordinator for KU Libraries for almost three years. She plans and executes mainly donor-focused events, in Lawrence as well as nationally, n partnership with KU Alumni Association. Both regularly collaborate in efforts to cultivate donors and help advance the national profile of KU Libraries.